Analog Smog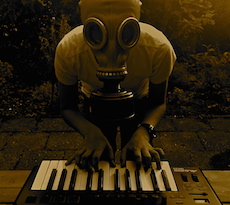 Analog Smog plays original compositions often with a tight groove and lots of room for improv and interpretation.
The players are Stefan Rademacher on electric bass, Jasper van Hulten on drums and Frederik Köster on trumpet. I exclusively play Fender
Rhodes in this band and use a lot of external FX. The band is cooking!
Check out all the details of
our tour
in fall 2016.
Root of the Matter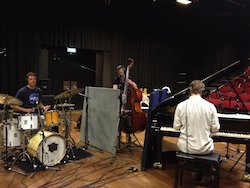 A new jazz trio consisting of Guus Bakker on bass, Arthur Lijten on drums and myself. I wanted to record this particular
original music for some years now. The songs are not new, but the interpretors are. Arthur and Guus are both excellent players and
I wanted players that could lift the music. We recorded the music in August 2015. At the moment, My dear friend Niels Koster, who recorded it, and I are working on it. Selecting takes, editing and mixing. I'll keep you posted.


Literaire Concerten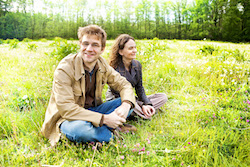 Literaire Concerten (Literary Concerts) is a crossover project between improvised and composed soundscapes with poetry and short stories, written and recited by Noor Roelofs (all in Dutch). Products are available in
the shop
. For more information also visit:
www.noorroelofs.com