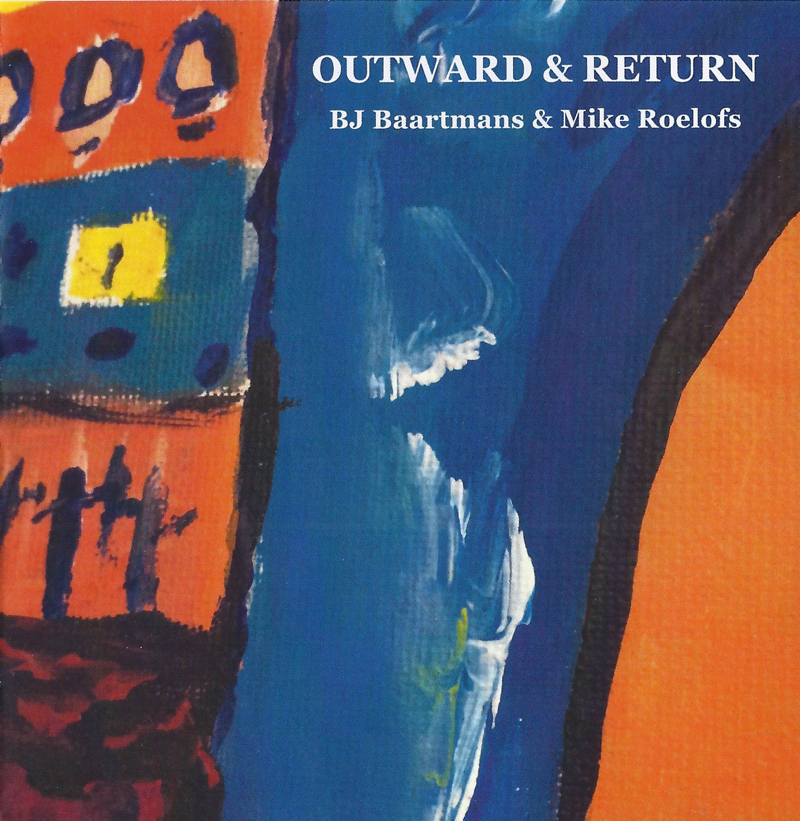 Cd in sleeve
Blues, jazz, film and scapy influences.
'Grote klasse.' Oor, augustus 2017

'Een ware verademing.' Rootstime, juni 2017


'Het album ademt een rustieke relaxte sfeer uit en getuigd van een groot meesterschap, qua muzikaliteit en sound engineering.' Blues Magazine, juli 2017


Content:
1. Scope
2. A Drop In The Bucket
3. A Velvet Revolution
4. Leeg Gebouw
5. Hoofdplaat
6. Applepie Cat
7. Undecided
8. Crimson's Theme
9. Heimfahrt
10. A Return
Also available as download on
Bandcamp.
Reviews
Mike Roelofs: piano, Fender Rhodes, Hammond B3, pump organ, Roland Juno 60, drums, percussion
Bart Jan Baartmans: electric & acoustic guitars, bass, banjo, mandocello Continental Europe 2017
Produced by Baartmans and Roelofs
Artwork Marcel van Ewijk and Baartmans